Good Evening,
Second day into my new/first full time job as a graphic designer and I'm feeling pretty energized and happy. Really looking forward to settling in and becoming more independent (ie. useful) as an employee... At the moment I still feel like a child.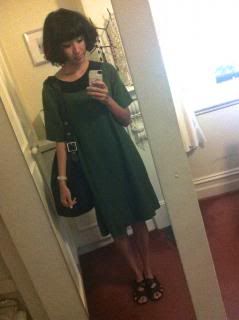 This is what I wore on my first day, played it safe in my dress from Handsom.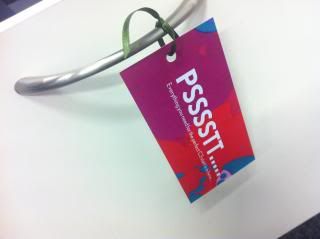 I arrived at the office quite early, and got shown to my new desk which had a lovely welcome card placed on it... My desk drawer also had this swing tag hanging from the handle, so cute!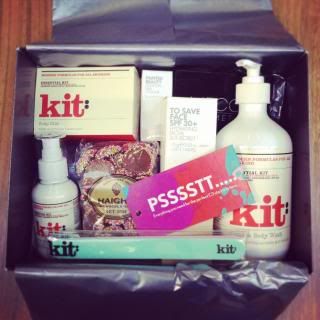 GAH! A big box filled with Kit and Mecca goodies, such an awesome surprise!
There were actually a number of others starting at the company (different departments) which was a relief as I was dreading being THE new girl. As a group we got shown around the support centre and had induction for most of the day. Everyone there is so bubbly, intelligent, really well groomed, but above all, so nice - I appreciate that I'll be working in a positive social environment, there's nothing worse than working with unpleasant people.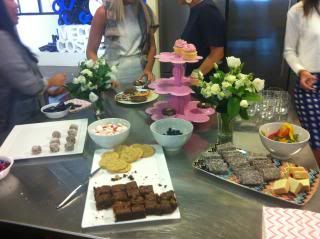 Morning sweet treats! We were warned that we'd put on weight there... Even today (day 2), I got given a whole vanilla slice!
For lunch we had a design team lunch at Top Paddock, my snapper dish was just the kind of lunch I was craving.
The day flew by! It certainly didn't feel like 9 hours.
After work I was in the mood to talk about my first day with someone so I met up with Dean at the Jam Factory and we shared the chocolates I received in my welcome pack and grabbed a couple of iced teas. Wanted to watch an episode of YWCFTS but the WiFi was too weak, disappointing!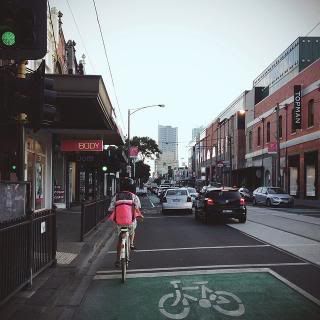 Today (day 2) I decided to ride my bike to work, there's a street where Dean and I will pass eachother every morning to work... He was waiting for me to pass today to greet me (that's me in my bright pink Rapha vest!). The commute to work is so flat and it's only a 7km ride so I arrived without a sweat - it's just a little scary riding in peak hour traffic.
Oh my, it's already 10PM and I still have a day's worth of dishes to wash in the sink! Better get going, I need my sleep!